Erasmus+ 2021-2027: Foyle across the Island of Ireland
The new Erasmus+ programme has a budget of 26.2 billion EURO, compared with 14.7 billion for 2014-2020. Applications for new projects are now open. Partners can include Foyle International as both a UK and Irish partner.
In the new Erasmus+ VET applications for 2021, partners can include the UK as a partner country. This means participants can still come to Derry in the North of Ireland.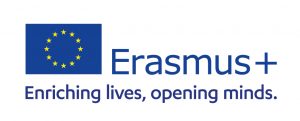 Erasmus+ across the Island of Ireland
Foyle International's main office and college is based in Derry, Northern Ireland, which is part of the UK. We have been welcoming European and International students to Derry for over 30 years.
Since 2016, we have expanded our Erasmus+ offering into the Republic of Ireland. We have offices in Dublin, Donegal and Sligo. Read: 6 Reasons to choose Foyle as your Erasmus+ partner
2021 Erasmus+ applications: Derry (UK)
The UK is now a partner country. This means that Foyle can continue to participate as a UK partner through:
KA1 Mobility of Individuals (VET) students
KA1 Mobility of Staff
KA2 Strategic Partnerships
2021 Erasmus+ applications: Republic of Ireland (Donegal, Sligo and Dublin)
The Republic of Ireland is a programme country. Foyle also participates as an IRISH partner through:
KA1 Mobility of Individuals (VET students)
KA1 Mobility of Staff
KA2 Strategic Partnerships – including as a lead partner
Our Locations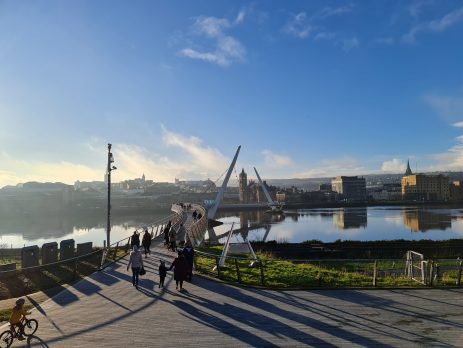 Include Foyle International as a UK and/or as an IRISH partner in the new applications for Erasmus+. The deadline is the 11th May 2021. Please get in touch to find out more. You can reach us at info@foyle.eu / +44 (0) 28 71 371 535