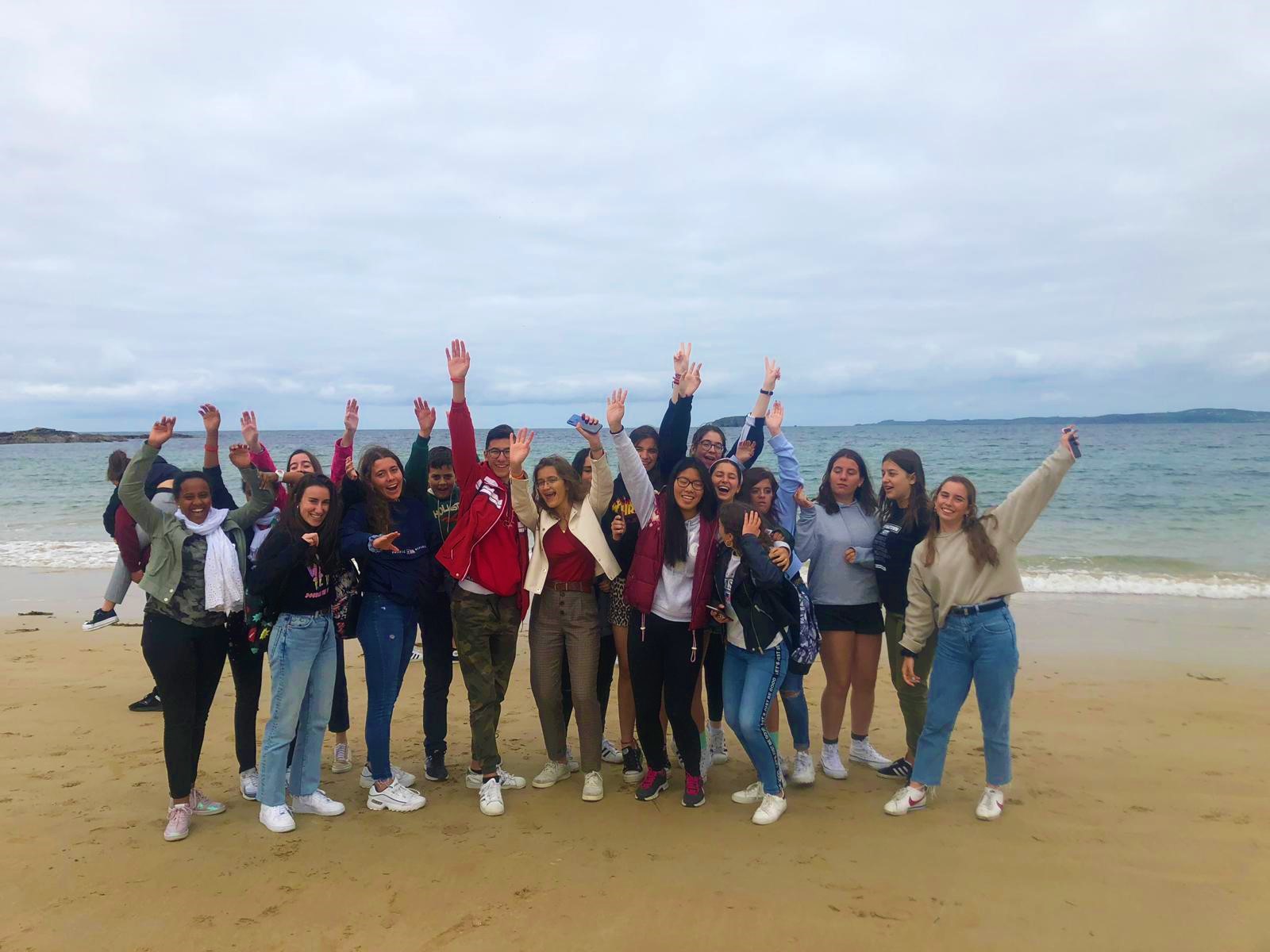 Junior Summer School
Learn English, discover Ireland and make memories you'll never forget!
Our Junior Summer School provides students with the opportunity to learn and practise English in an authentic, learner-centred way. Quality tuition delivered by experienced and enthusiastic teachers, combined with a thoughtfully planned syllabus, allows students to develop their target skills in a supportive and nurturing environment.
What's included?
15 hours of English classes per week
5 afternoon activities
2 evening activities
1 day excursion at weekend
Full board accommodation with host family
Available to groups and individual students
Course Details
Level

A2-C1

Class Times

9.30AM-1PM

Hours

15 lessons English per week 

Duration

3 weeks or 2 weeks

Additional Information

Location: Derry

Age: 13-17 years

Class size: 15

Venue: School building, Magazine Street

2023 dates: 

3 weeks: 02/07/2023 – 23/07/2023
2 weeks: 23/07/2023-06/08/2023 or 06/08/2023 – 20/08/2023

Arrivals and departures on Sundays
Junior Summer School
Course Description
Our Classes
Our overarching themes for Summer 2023 are
Global Citizenship and Wellbeing.
The aim of our Summer School is simple: to provide a setting and curriculum that encourages the development of the whole person. It helps students, irrespective of their ethnic, religious or cultural backgrounds, to develop linguistically and socially, and to have fun while doing so!
The programme has two complimentary strands – an English Language Module and a Social Activities Module. The overall themes and learning objectives of the summer school programme run throughout both modules which complement each other.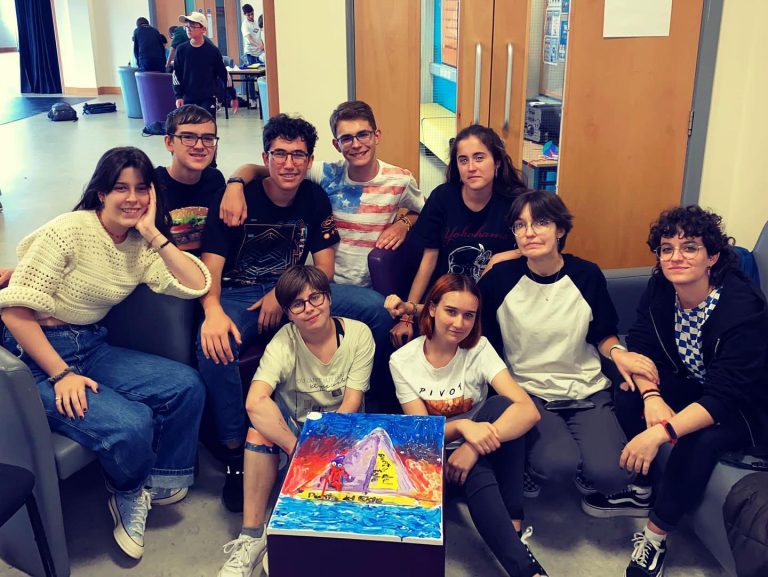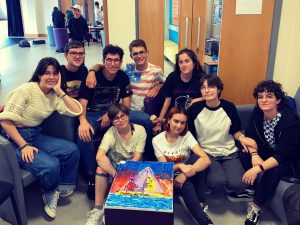 Theme: Global Citizenship and Wellbeing
We provide opportunity for all of our students to learn in the way that best matches their learning style and personal interests. Weekly, culturally-themed projects are engaging and relevant, with the use of technology encouraged in support of learning both inside and outside the classroom.
Language Development 
Our courses help improve language skills, promote autonomous learning and provide each student with the skills to think creatively and critically while all the time building positive social relationships. Classes provide the maximum opportunity for learners to speak and produce the English language, to develop confidence and, most importantly, to be part of a fun, positive learning experience.
Classes focus not only on academic achievement, but on the development of the person as a whole.
Classes take place each morning between 9.30 and 1PM. Classes are 60 minutes in duration. 
Excursions
There is a full-day excursion at the weekend to various locations throughout Ireland of cultural, historic and touristic interest. Some examples include: 
The Giants Causeway and Causeway coast
Carrick-a-rede Bridge
Clonmany waterfall and Swan Park
Inishowen 100
Game of Thrones locations
Belfast City Day Trip
Slieve League
Isle of Doagh
The Junior Summer School takes place at our school building on Magazine Street.
Comprising of 3 Georgian houses, the building has 10 classrooms, 2 student kitchens, a student relaxation area and a student courtyard.
Situated with in the historic city walls, our school building is located in the centre of the city and a 1 minute walk from the bus station, so it is convenient for students to travel to and from.
Address: 17-21 Magazine Street, Derry BT486HH
Derry is a relatively small city and easy to get around.  The Junior Summer School building is located in the city centre and a majority of our homestay providers are located within the city.
Some students will be able to walk to the school each day. Those who are not within walking distance will be able to get a bus no more than 25-30 minute journey.
There is a bus stop right outside the building, or the main bus station is a 10 minute walk.
Bus passes: Weekly bus passes can be purchased from the local bus station (Ulsterbus Foyle Street Bus Station) or can be organized directly with Foyle International.
English Language classes begin each morning at 9.30AM. Foyle International staff are available at the school from 9am for any students who arrive earlier.
After class students have their lunch break in the cafe/lunch area of the building and are supervised during this time.
During afternoon and evening activities students are supervised by Foyle International staff, who will ensure that they have been collected (if organized with host) or got on the bus to make their way home. Evening activities are finished by 9pm.
On Saturdays, students meet at the designated meeting point and are supervised at all times during the excursion.
Students aged 13-15 years old have a curfew of 9.30pm each night. Students aged 16-17 years old have a curfew time of 10.30pm
Testimonials
What Students Say About Junior Summer School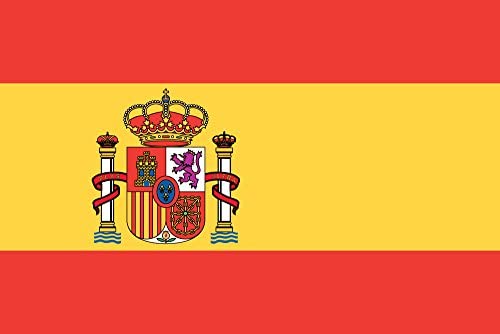 "The experience has been very important for me, interesting and I take a lot of very good things from the other students from different countries. I'm very well and everything has been very fantastic for me."
Sergi
Spain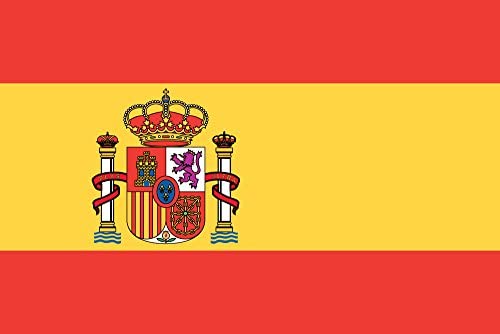 "The experience has been very important for me, interesting and I take a lot of very good things from the other students from different countries. I'm very well and everything has been very fantastic for me."
Sergi
Spain
"It was the best decision of my life to come here. It was interesting and I had so much fun!"
Florentine
France

"It was a really good experience and I recommend all the people to come to Derry because it is so beautiful and the people here are so kind."
Maurice
Germany
Apply Now
Junior Summer School
More Information
Related Courses
Our Accrediations