My Erasmus+ internship with Foyle: Renato Guiso
Hi, I'm Renato, an Italian guy, and I took part in the Erasmus+ project, through the hosting institute Foyle International. I stayed in Derry, Northern Ireland, from 2nd of September to 4th of October, and I had a great time!
Derry~Londonderry
I immediately found Derry so pretty. Actually, I arrived during the night, but the following day I
toured the town. Firstly, I visited the Wall, with this fantastic view towards the town, full of
terraced houses ordered in a row, which are not common in Italy.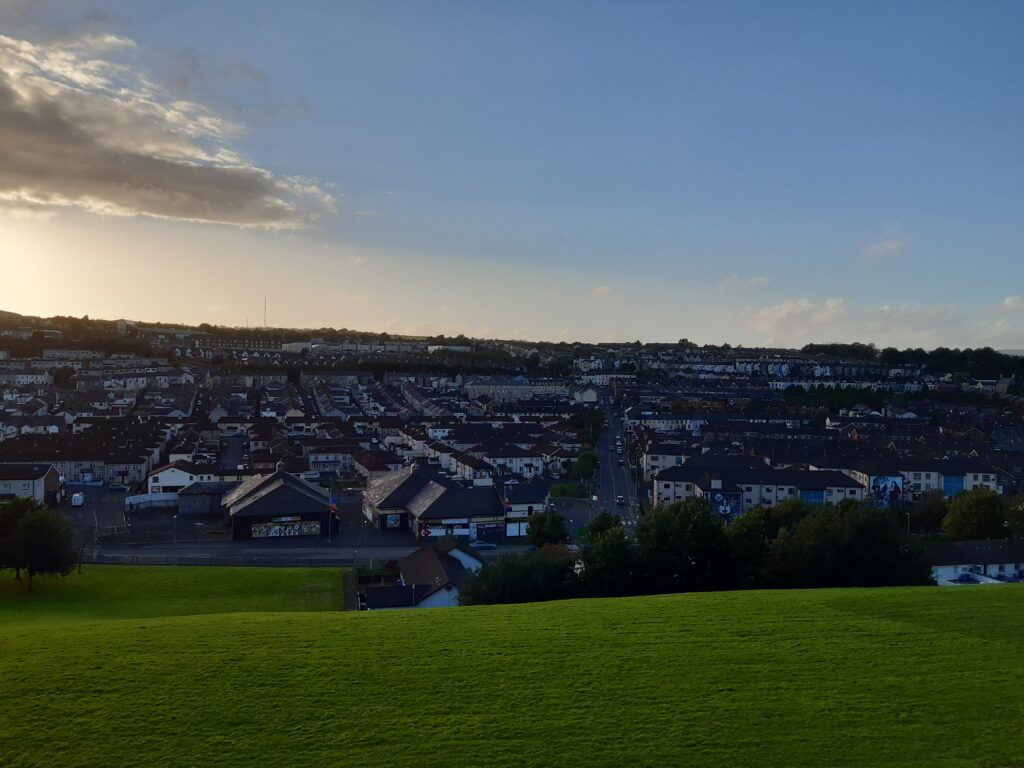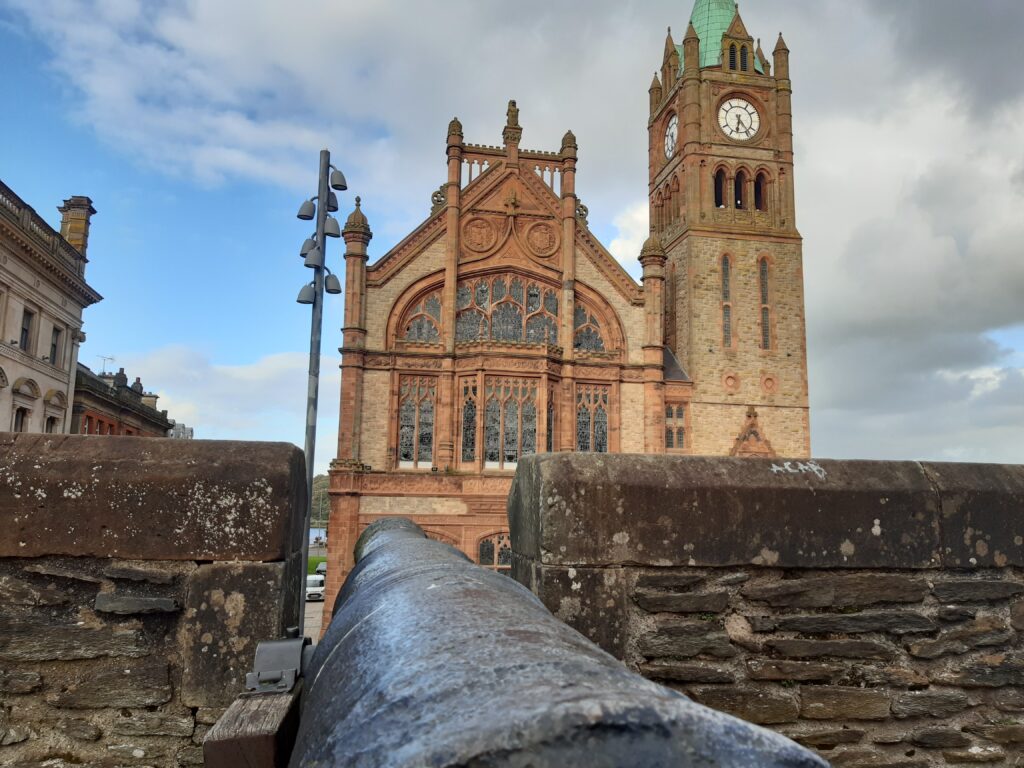 Next, we went to the Peace Bridge, the famous bridge, emblem of town (after the Walls), seen so much on the internet. A funny mishap happened here; in fact one of my mates, Elena, lost her phone in the Foyle river while she was trying to take a photo with her friends. We went to some parks too.
Foyle International staff advised and showed us some places we could have visited during our stay. We went to the two shopping centres in the city in which we had a coffee time in a Starbucks shop, which we are lacking in Italy.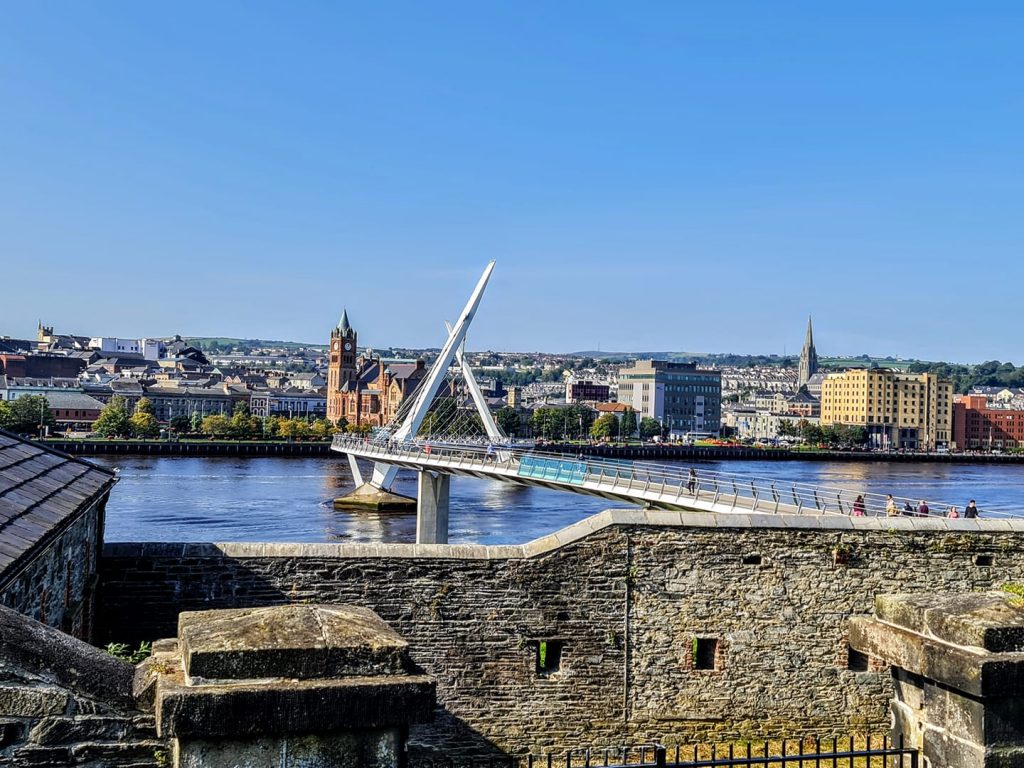 Our trips
We travelled as much as possible during our Erasmus+ internship in Derry.
Belfast
On 13th of September in the morning we left Derry to go to Belfast, an interesting town, to discover tourist attractions there. Unfortunately, we didn't visit the Titanic museum because we should have booked the visit at least the day before. Anyway we took a lot of good photos there.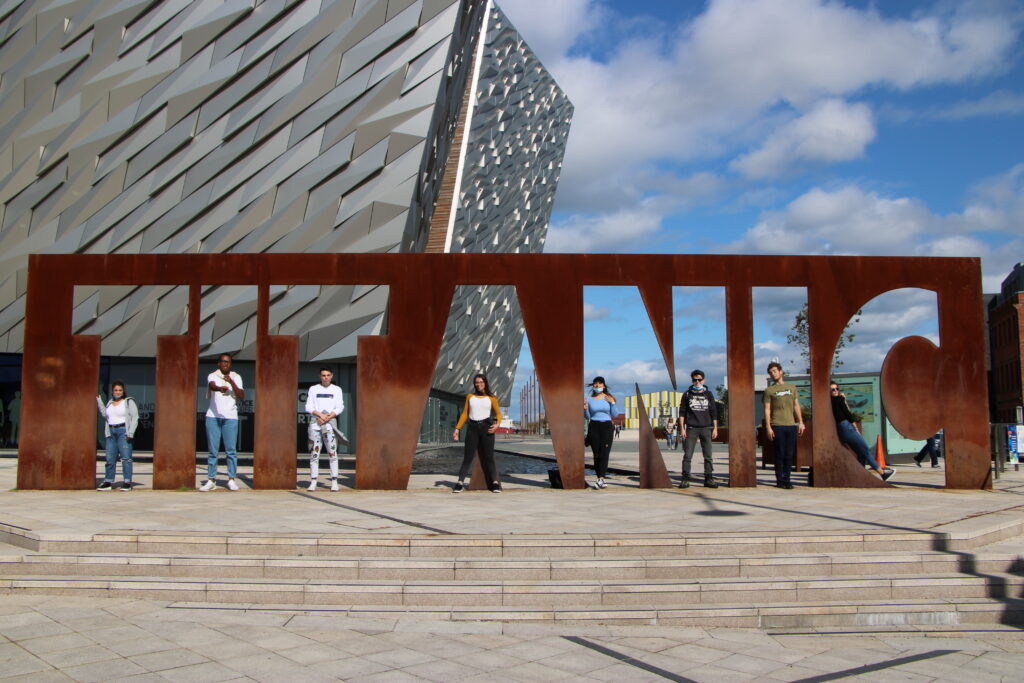 The Giant's Causeway
On 20th of the same month we went to Giant's Causeway, in my opinion the most beautiful trip because of the breath-taking views.
Rathmullan, Co. Donegal
Finally, on 26th we reached Buncrana to take a ferry to Rathmullan. There we have been walking for some minutes, maybe an hour, to visit the place and reach the beach, where we had lunch and where someone entered the cold water. I didn't! I definitely wouldn't like to get sick.
About my job
I felt happy when I found that the company (GES) I would be working for, was from the mechanical industry…my field of study! Actually, I was nervous the first day I went there, but I felt confident quickly, thanks to the kind people who were there, and my Erasmus mate Niccolò. We knew two Italian workers with which we became friends. Our job dealt with three activities, which we have done during the working days: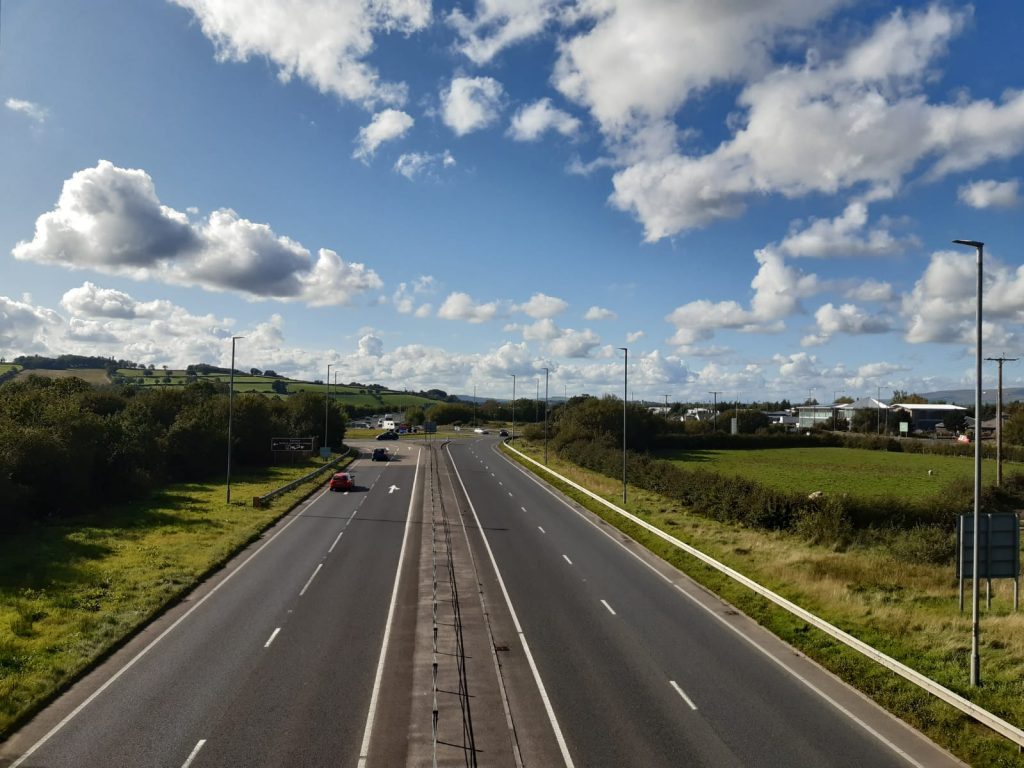 visiting the big company plant and explaining to us all the industrial processes;
working in the office with the CIM (Computer Integrated Manufacturing)
software, a software that manages a lot of areas from the shipping dashboard to the pieces drawings and the inventory;
making something more practical such as the new shadow boards we made for the working stations, or rearrange the inventory.
In addition, there was a nice landscape to get to the company location.
My Erasmus+ experience
I must say that not everything is perfect: you miss home, your country, your family, your friends and your ordinary FOOD (remember that I'm Italian!). The weather could be different from what you are used to, but my overall experience was more than excellent.
I made new friends that I still keep today
I learnt to manage my days, my house, the expenses for food and my time completely by
myself
I definitely improved my English skills, also in technical field.
I travelled and visited many new interesting places, where I spent the best moments with my mates!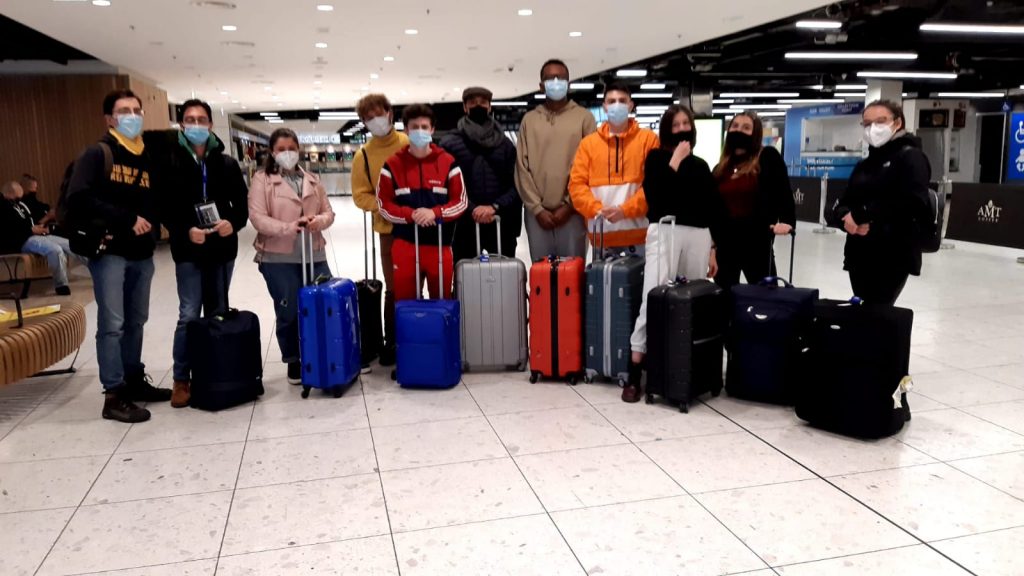 Indeed I would advise an Erasmus+ experience to anyone! Nobody should have doubts about it! For example I thought I was not able to speak English well enough to live for a month in Derry, but I did it well enough. Maybe at the beginning I was a little scared of meeting new people, but I was very wrong!
For more information about Erasmus+ internships with Foyle across the island of Ireland, get in touch today at info@foyle.eu