Many of you may have heard of Erasmus. A European programme that allows students to study abroad? Okay, that was the definition of Erasmus 30 years ago! Today, this European programme has evolved and is no longer just for higher education students…
The story of Erasmus
The Erasmus programme was created in 1987. The Council of Ministers of Education wanted to give recognition to study abroad, and grant financial aid and accommodation for students taking part in these programmes.
Indeed, at the beginning, Erasmus was only intended for higher education students. In the first year, it only involved 11 countries and 3000 students. Its name stands for "European Community Action Scheme of the Mobility University Students". It pays homage to the famous philosopher Erasmus, the forerunner of European identity in the 15th century.
In 30 years, the Erasmus programme has become one of Europe's greatest success stories. Under its new name "Erasmus Plus" (or Erasmus+), it now brings together all European programmes. Programmes dedicated to education, training, youth and sport! Jobseekers, apprentices, sportsmen and women and teachers can also take part in Erasmus +.
Since 1987, 9 million people have benefited from mobility in 33 different countries, including 4 million students.
Erasmus+ objectives
Erasmus+ contributes to the Europe 2020 strategy for growth, jobs, social equity and inclusion and to the objectives of the strategic framework "Education and Training 2020".
The programme encompasses the following themes :
Reducing unemployment, especially among young people
Promoting adult education, particularly in the field of new skills and competences in demand on the labour market
Encouraging young people to participate in democratic life in Europe
Supporting innovation, cooperation and reforms
Reducing school dropout
Promoting cooperation and mobility with EU partner countries
Programs for everyone
If you're aged 18-30 and living in the UK, you can use Erasmus+ to learn a new skill by taking part in work internships lasting from two weeks to 12 months! Your travel, accommodation, food and insurance will be paid for, along with a small monthly allowance.
Not to mention that you'll have the opportunity to try out the type of work you might want to do in the future, employers will love that you've gone out your way to learn new skills, gain relevant work experience and experience a different culture and language. Erasmus + aims to be versatile and accessible to all.
Through Erasmus+
Young people can study, volunteer and gain work experience abroad, to develop new skills, gain vital international experience and boost their employability
Staff can teach or train abroad, to develop their professional practice, build relationships with international peers, and gain fresh ideas
UK organisations can collaborate with international partners, to drive innovation, share best practice, and offer new opportunities to young people.
Why take part in this program ?
Reason n°1 : Erasmus facilitates mobility in Europe through financial support and a network of collaborators. This will help you to leave and live this experience in the best possible way.
Reason n°2 : The Erasmus experience is unique! It is the opportunity to learn a new language, meet new cultures and live new experiences!
Reason n°3 : Whether you are a high school student, teacher, student or job seeker, the Erasmus passport opens many doors. For example, the unemployment rate for Erasmus students is 23% lower than for those who have never been abroad.
So, why not travel, gain work experience, learn a language and become part of a big European family?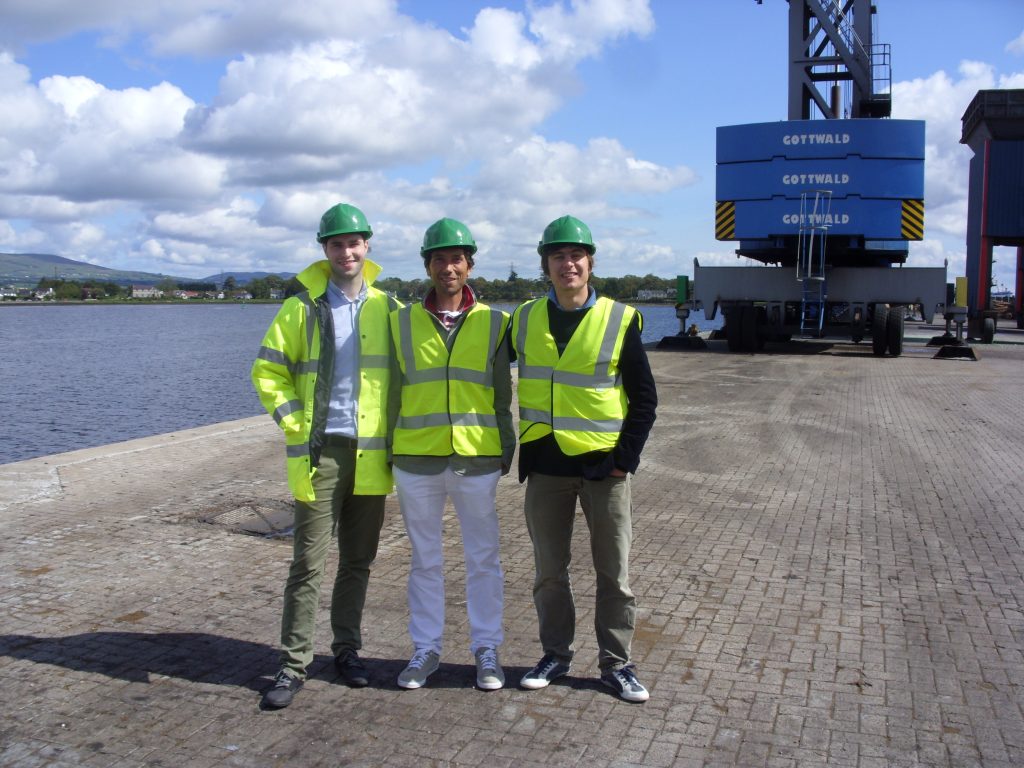 For more information on Erasmus+ programmes, please visit https://www.erasmusplus.org.uk/
For more information about Erasmus+ programmes at Foyle International, please email cara@foyle.eu or call +44 28 71 371 535