Staywell Project: Small Scale Conference and Final TPM in Lithuania
Last week we were in Vilnius, Lithuania for a 2-day event for the StayWell Project: a Small Scale Conference and the final Transnational Project Meeting. We were hosted by our partner and project co-ordinator, Vilniaus Kolegija (VIKO).
The aims of the StayWell project is to create an innovative web approach to nurture and sustain VET Learners mental health and wellbeing.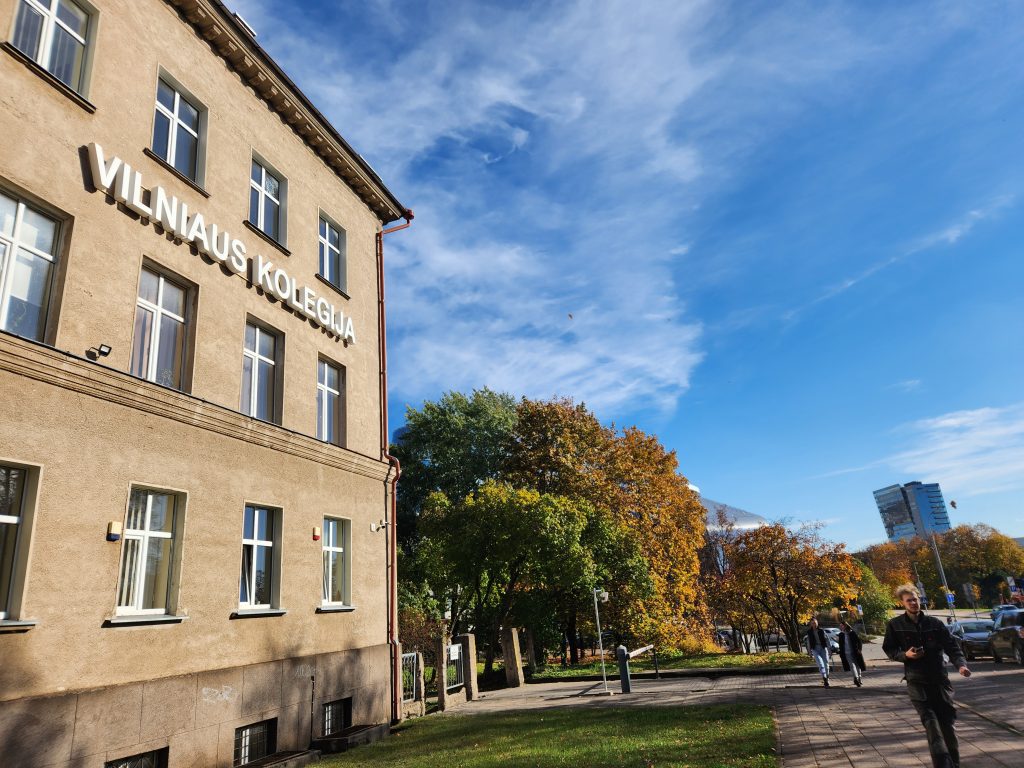 Day 1: Lithuania Small Scale Conference (Multiplier Event)
VIKO had invited industry experts and consortium partners to present during the conference and had invited VET students, teachers and relevant industry members to the event. We had a great turn out and even had a large number of participants online too.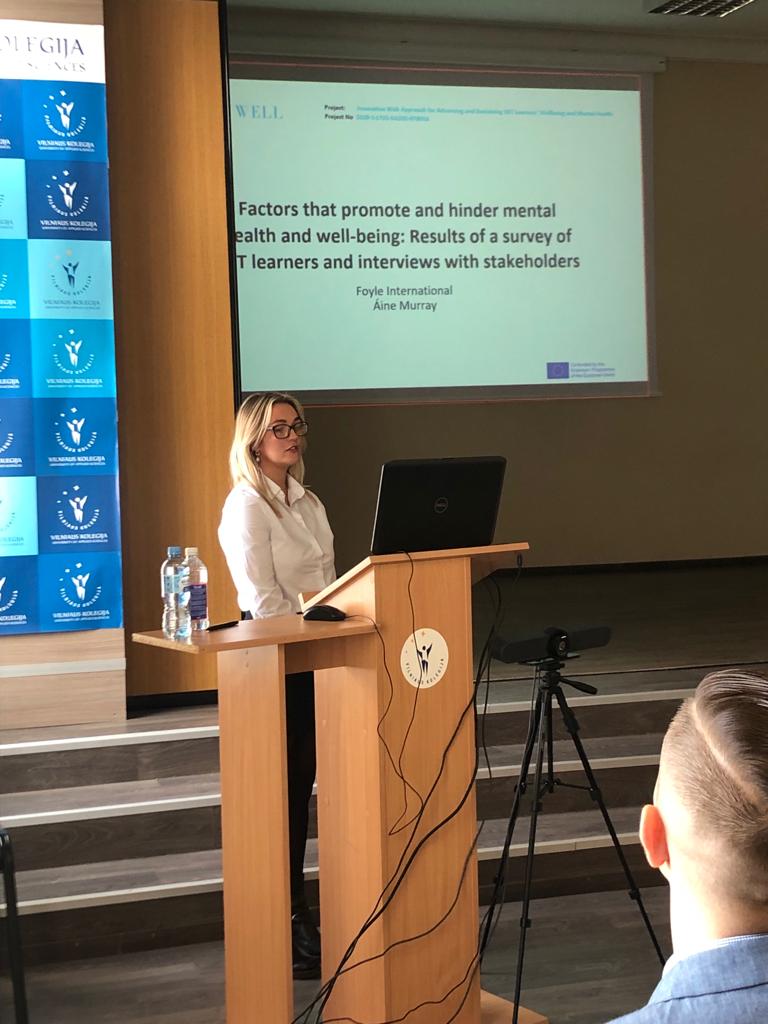 Industry experts discussed mental health in young people in Lithuania and how it was a growing concern across the nation. Each of the 7 StayWell partners presented a different topic relating to the project itself. The project platform has been finalised and a demonstration of the platform was given by European Centre for Quality.
Also integrated into the conference programme were some mindfulness activities presented by International Youth Health Organization. This was a great way to end the day and we hope our participants found it a useful tool to include in their daily routines.
Day 2: StayWell Final Transnational Project Meeting
We met the following day to discuss the remaining tasks for the project. We provided feedback on the conference from the day before and finalised deadlines for any remaining tasks or documentation to be completed.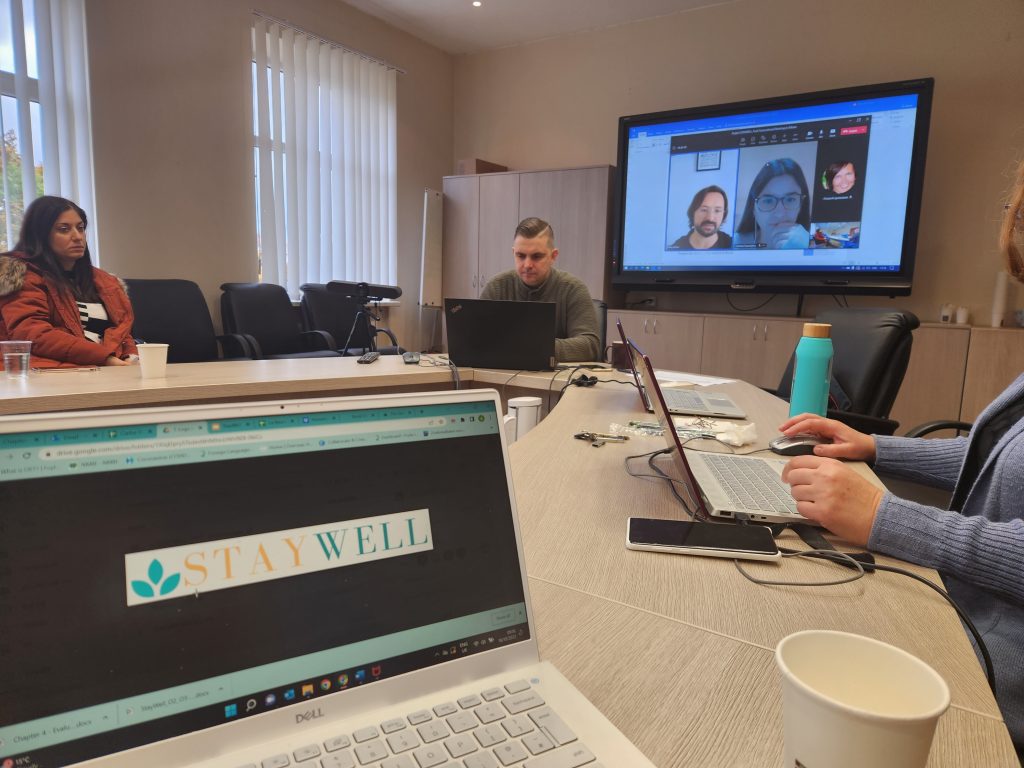 Throughout this project we have produced the following
Through desk research, surveys and interviews we have come up with a 4 pillar mapping framework
Created 52 scenarios with correct/incorrect answers
Leading to..
Creation of the StayWell website and Online Platform
Via the Online Platform there is a Self-test (Wellbeing Skillsbox) with a complete guide and results portfolio
Creation of WebQuests; collaborative or individual work for VET Learners (Digital Wellbeing Lab)
VET Teachers guide to the online StayWell Platform
Foyle International would like to say a big thank you to our co-ordinator, Vilniaus Kolegija (VIKO) and the rest of the StayWell consortium: European Centre for Quality (Bulgaria), AKMI (Greece), International Youth Health Organization (Slovenia), Psichikos Sveikatos Perspektyvos (Lithuania), Kutahya Dumlupinar Universitesi (Turkey) and for a great partnership over the past 2 years. We are looking forward to future collaborations!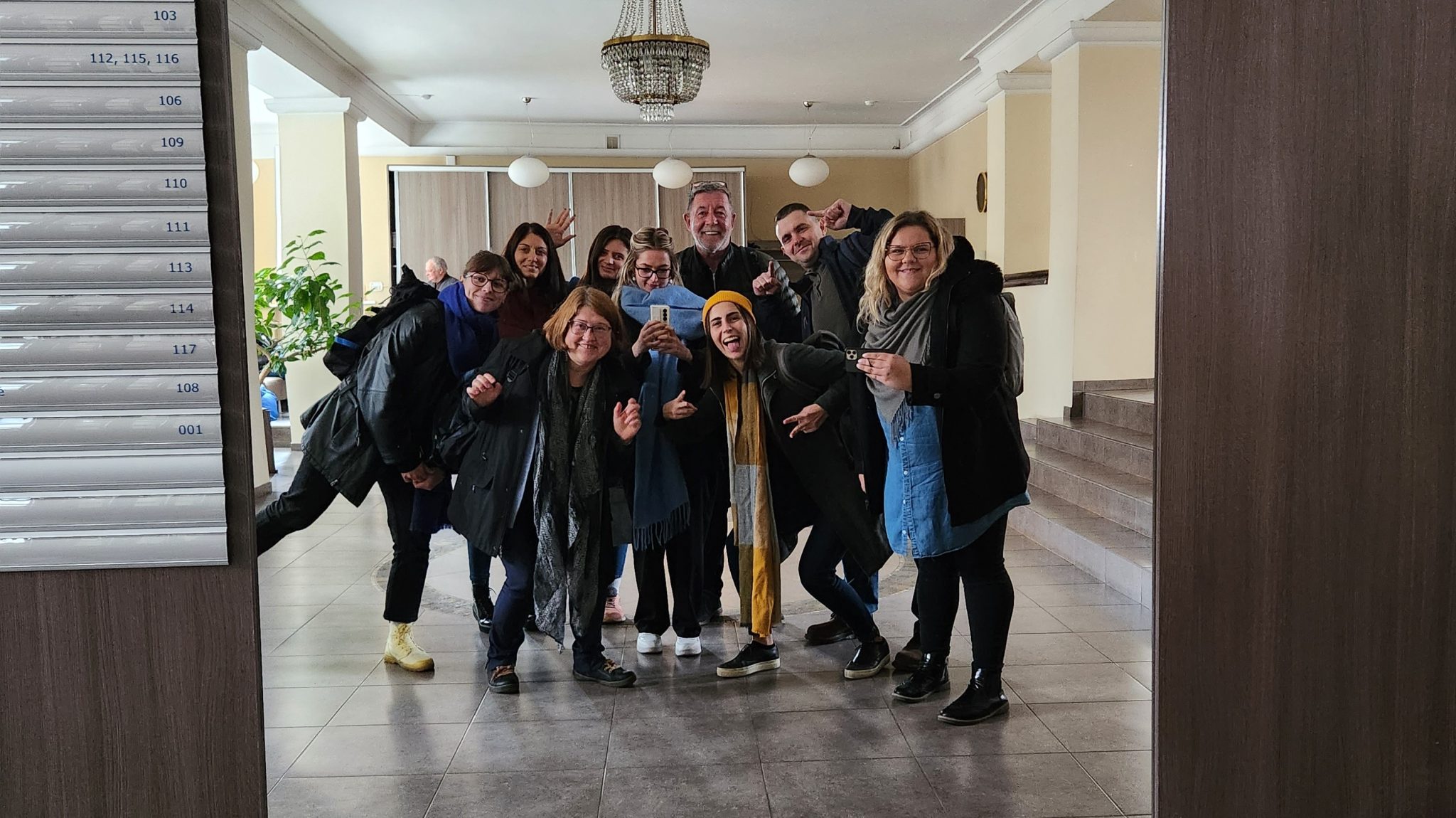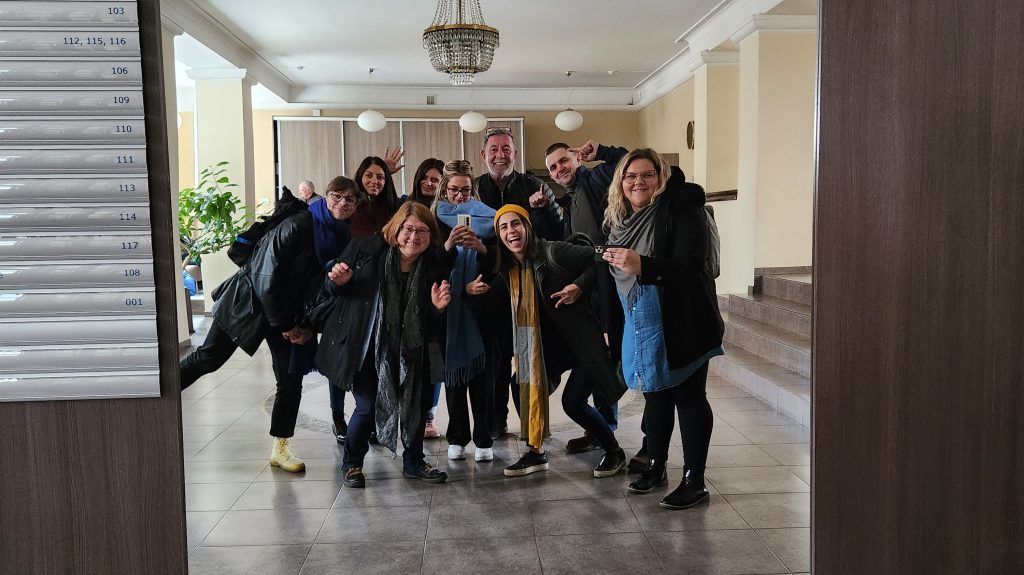 Read more about the StayWell project via www.staywell-project.eu