StayWell Project: Hosting the StayWell Project Meeting in Derry!
Last week we were delighted to host our partners for the fifth StayWell Transnational Project Meeting at Foyle International in Derry.
The meeting took place on Thursday 28th and Friday 29th of April and all our partners were represented in person; from Greece, Slovenia, Lithuania, Turkey, Bulgaria and the UK.
About the StayWell Project
The official name of the project is "Innovative Approach for Advancing and Sustaining VET Learners' Wellbeing and Mental Health". It is a Key Action 2 Erasmus+ project funded by the European Union.
The problem of wellbeing has been brought to the forefront of the agenda for improving quality of VET in Europe. Now, in a post-COVID era, the issue of wellbeing in young people in Europe is more important than ever.
There is growing recognition that for teaching and learning to be effective, students should have high levels of wellbeing (OECD, 2018). The latest research, however, proves that students' wellbeing is an issue of concern.
The StayWell project aims to develop an innovative, web learning approach for advancing and sustaining VET learners' wellbeing and mental health through the acquisition of social-emotional skills that would help them study effectively, master their life and enter the job market.
Meeting in Derry
Overview of the progress made so far: Project Meeting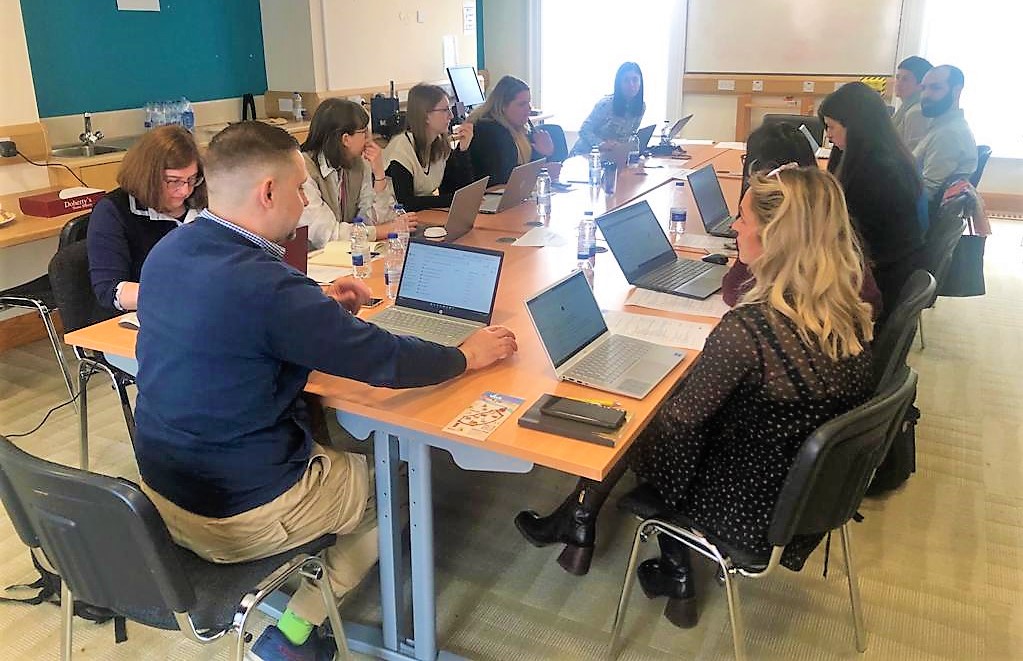 Launch of the StayWell website: https://staywell-project.eu/
IO1: Wellbeing Mapping Frame: a 4-pillar frame (psychological, cognitive, social and physical) to give VET leaners a thorough understanding of the factors affecting and skills favoring students' wellbeing and mental health.
IO2: Wellbeing Skillbox: a web-based instrument designed to evaluate, track and inform VET learners about their level of psychological, cognitive, social and physical wellbeing. The aim is to open the minds of VET learners' about the importance of their mental health and wellbeing.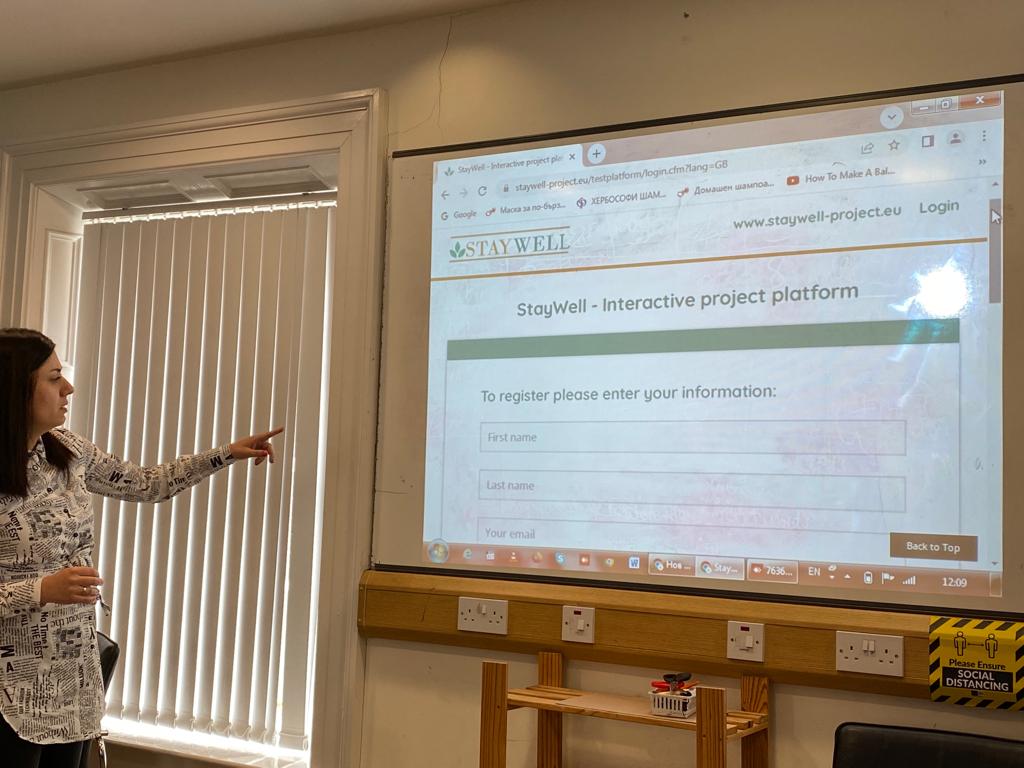 IO3: Digital Wellbeing Lab: a challenge-based learning environment through collaborative work and guided discovery in the form of Web Quests.
Free time: Exploring the Walled City
Of course, we had to make sure our partners received a warm Irish welcome and had the chance to see some of our lovely city.
A tour of the Derry Walls and the Bogside Mural tour gave partners an insight into the city's rich history and political background.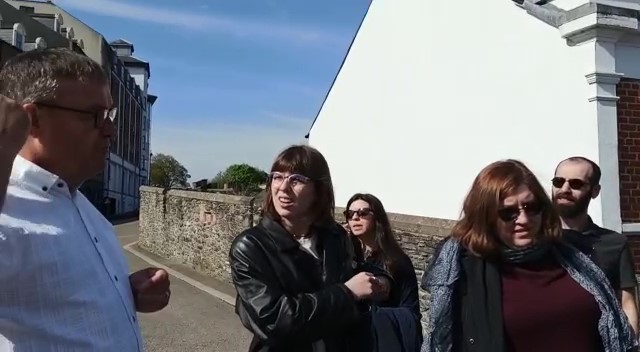 The Derry Jazz Festival was just beginning on Thursday and we all headed out to enjoy some of the live music in the evenings – and of course visiting Peader O Donnells to see listen to some Irish traditional music.. a must for visitors of the city.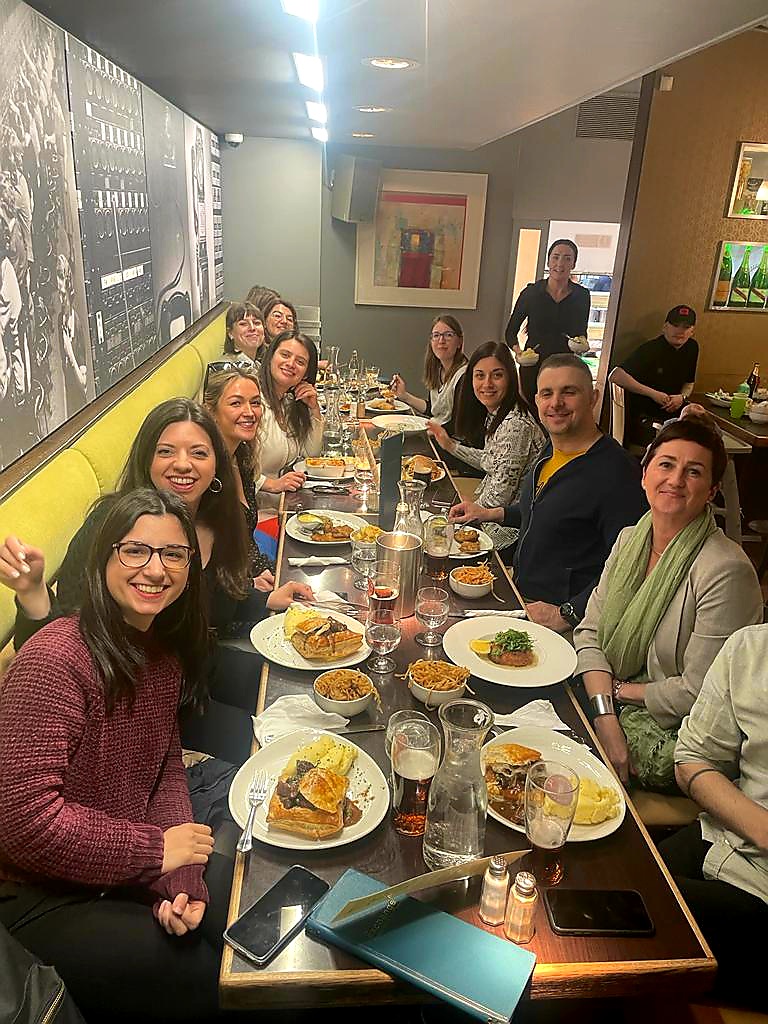 Some partners even visited Castlerock, Mussenden Temple and the Giants Causeway during some free time on Friday afternoon – luckily the weather was just perfect!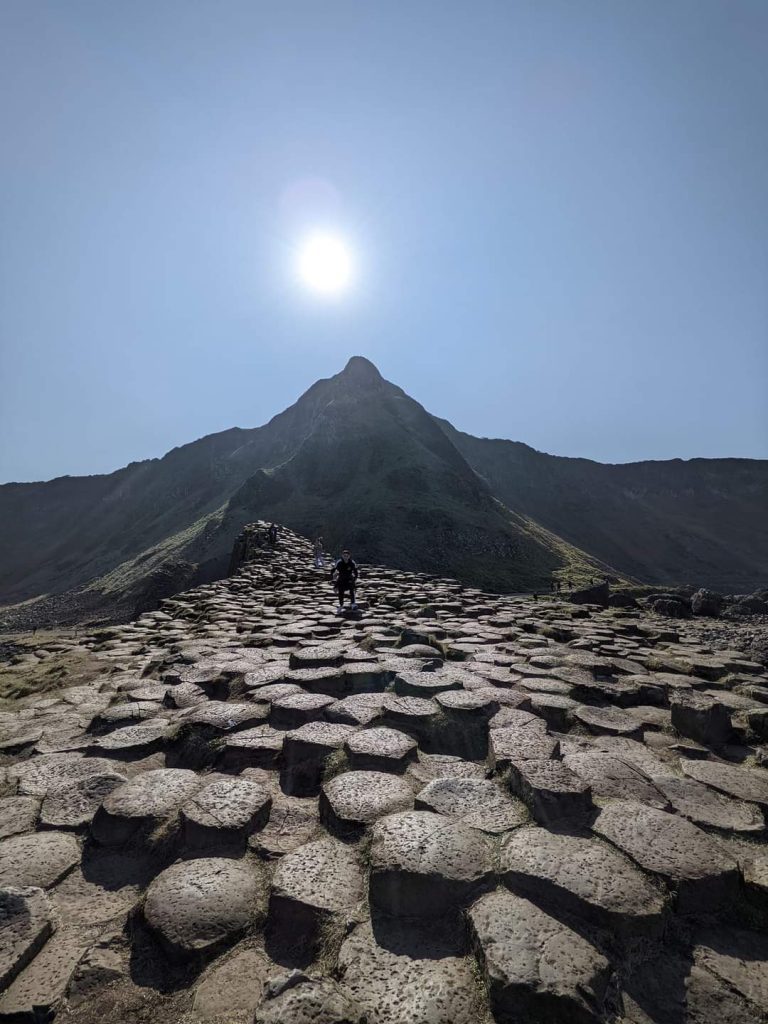 The next stages of the project
The next stage of the project is the final Intellectual Output (IO4) which is the Digital Wellbeing Lab Navigation Guide. Partners will collaborate to create a guide for VET teachers – a full cycle navigation tool which will help them to apply, adapt and transfer the project innovative web approach.
Then the 6th Transnational Project Meeting will be held in Slovenia, hosted by YHO!
Between June and October 2022, each partner will host small-scale conferences in their home country and will invite at least 30 participants each.
We will also co-ordinate a Speak-Up event in Brussels – planned for early October. This will be a great opportunity to present our project and findings at the European Commission in Brussels and invite local participants to get involved.
Finally, we will have a Final Conference and the final Transnational Project Meeting in Vilnius, Lithuania, hosted by the project co-ordinator, VIKO.
Exciting times ahead for the StayWell project! We are looking forward to meeting again in Slovenia!
If you would like to find out more about the StayWell project please get in touch at info@foyle.eu