St Patricks Day in Ireland
St Patrick's Day on 17th March is the biggest day in Ireland's cultural calendar and a national holiday with a host of events throughout Ireland in celebration of the nation's patron saint.
Saint Patrick was born in Britain, during the Roman period. However, he was taken to Ireland to become a slave, against his own will. After he was free, Saint Patrick became a priest and was later made the first bishop of Ireland. It is believed that he brought Christianity to Ireland.
Rumour has it, Saint Patrick drove all of the snakes out of Ireland. We're not sure if it's true though… Snakes don't tend to live in places like Ireland!
Derry City
Every year Derry hosts the Spring Carnival which includes many St Patricks Day celebrations.
What's on:
St Patrick's Day Spring Carnival Parade 'Recycle & Renewal'.
Friday 17th March | Departs Bishop St, 3pm
We welcome Spring, the season of new beginnings, nature emerging from hibernation, rising temperatures and brighter days. This season brings new life to flowering plants, trees, and other vegetations.

Derry's 2023 Spring Carnival parade will celebrate this with its theme of 'Recycle & Renewal' bringing to light a focus on conserving and harnessing the natural environment around us. Living in an increasingly 'throw away' society, has led to our ocean's wildlife choking in plastic and the overuse of landfill sites.
We invite you all to come and celebrate the artistry of our local communities on St Patrick's Day!
Some of the main events across the weekend:
Traditional Irish Music | Guildhall Square | 1pm – 6pm
Magical Land of the Fairies | Peace Garden | 1pm – 6pm
The Spring Fling ( Music & Animation)| Craft Village | 1pm – 6pm
St Patrick's Day Spring Carnival Parade | 3pm – 4pm
LegenDerry Delights | Guildhall Square | 17th & 18th
Mayor's 24-hour Buskathon | Guildhall Square | 17th March – 18th March 6pm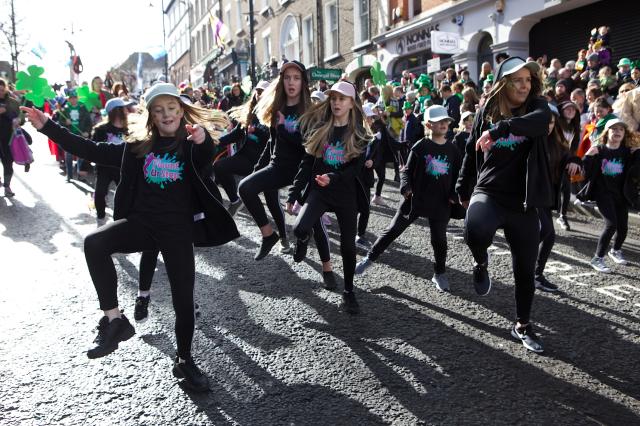 Dublin City
Dublin City is famous for its amazing St Patricks day celebrations, similarly with a highly anticipated parade and a full day of fun events on Friday 17th March
Debuting in 2022, and returning this year after its success is the St Patricks Festival Quarter at the National Museum of Ireland, from March 16-18th.
All daytime events will be free of charge, with some of the evening events requiring pre-purchased tickets.

Follow the link below to check out the fantastic events planned for a great weekend in Irelands capital city!